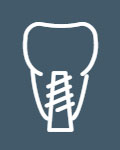 Patient Experience
We believe in incredible customer service and we're dedicated to giving personalized attention to every patient.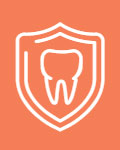 Exceptional Dental Care
We provide exceptional comprehensive care. Dr. Fermelia is part of a team including an oral surgeon, orthodontist, endodontist and periodontist.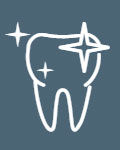 Your Way
No judgment. No pressure. Your Way. We're here to listen and provide you information you need to make the best health care decisions for you.
Detail-oriented, thorough, and as caring as they come.
Since 1991, Dr. Fermelia and team have been providing exceptional dental care to Lakewood residents. She and her team are part of the Willow Creek Way, a group of independent dentists working together to provide exceptional dental care….your way.
REQUEST AN APPOINTMENT WITH US TODAY!
Willow Creek Way dentists operate as a closely-knit network of professionals. Need a specialist? Dr. Fermelia is part of a larger team of specialists and together they can seamlessly provide you exceptional care.
Our proven patient care process, perfected over 25 years, ensures our patients can consistently receive the care they need and want.
No insurance, no problem! We have an in house discount plan for cash patients.
"Wow what an incredible experience I just had with Dr. Rick Martin and Leigh at Fermelia Dental in Lakewood, Colorado. The teeth whitening treatment I had was so smooth and painless. Although I'm not suppose to see my full results for another week, my teeth are already so WHITE! I'm already receiving so many compliments! So happy I found this little hidden gem. I'm telling EVERYONE about this! "
Mallory T
"Fermelia is a superb dental facility, everyone was so nice and accommodating! I felt informed about my teeth and comfortable. Thank you Fermelia Dental! Highly recommend them"
Beau-Deane H
"Dr. Cathy and staff are always so nice and caring. From the front reception to the dental staff you are sincerely greeted and made welcome. Dr. Cathy is by far the greatest and most caring dentist I have ever met!"
Greg S
"Such a great Dental team! They always help ease my anxiety and do a fantastic overall job. I love that they explain what they are doing, how I can be doing better and educate me. Finally found a place I can go to and trust."
Nichole J